This blog post marks our 2nd annual Top Picks list. If you missed 2008's list,
check it out
here...>
Every year, we receive dozens of products to review. We do not review them all due to lack of time, but all products we receive are eligible for
The Mom Entrepreneur's annual favorites list
. The only criteria is that the products fit some need for a woman who is either a mom and/or an entrepreneur.
The Mom Entrepreneur's 10 Top Picks Count Down for 2009:
10.
Scentsy
* - I received a beautiful Scentsy Warmer as a gift from a member of
The Mom Entrepreneur Online Support Group
. It is a ceramic holder with a light inside that melts a fragrance bar, which sits inside a warming dish. Mine was from their autumn line and the dish was shaped like a leaf. It is very decorative and the scents I received, Cinnamon Vanilla, Poinsettia Pine and Pumpkin Spice, all smell wonderful. I prefer this over a candle since it is safer, and when the fragrance bar is used up, you do not have to throw a glass jar away.
9.
Coco-Zen
- As a mom entrepreneur, I rely on chocolate to get me through the day. It is a much better day when the chocolate is really good. That is why I choose Coco-Zen. All of their treats are made from organic and Fair Trade Certified™ chocolate. My favorite is the Chocolate Chai Spice followed by the Dark Chocolate.
8.
My Storytime Friends
*- Last Christmas, I received a stuffed bear packaged in a colorful box, which included a 32-page hardcover storybook, and a unique code for lifetime membership and online access to free stories, downloads, activities and more for children ages 3-8. The company has combined the things children love - books, animals and fun - and packaged them in such a way that encourages children to explore, learn and interact. All of the books include key messages of empowerment over adversity, attaining dreams, and aspiring for the future. Messages that children of all ages should hear over and over again. These stories come to life with cheerful characters, rich illustrations, and realistic dialogue that families can enjoy together. A book and a bear might seem like a common gift to give, but what really excited me about this product was the lifetime membership to
mystorytimefriends.com
. That is why I choose them for this list.
7.
Lilypad LunchMates
* - I am always looking for new ways to be more environmentally
sensitive. My goal is to teach my kids these valuable lessons so that they will carry them into adulthood. That is why I love Lilypad LunchMates - they made switching from paper to cloth napkins easy. Lilypad LunchMates is a set of 5 reusable cloth napkins that come in fun colors and patterns. The company uses repurposed fabric to keep it from going in the landfill. That means they are not purchasing "styles" to sell, rather they are using the fabric that they liberated from the cutting facility as well as their excess fabric that would typically just get tossed. Their napkins are 100% cotton and handmade in the USA. They are also durable and hold up to multiple washings.
6.
Frommer's 500 Places to Take Your Kids Before They Grow Up
(affiliate link)* - This bestselling guide takes you across town and around the globe to 500 of the most exciting places on earth. It comes complete with hotel information, age recommendations, websites and more. It is comprehensive and easy to use. You can search by country, state, or alphabetically. This book makes it easy to plan family vacations and to be assured the destination is one that all will enjoy.
5.
Mosquito 86
* - Every summer I worry about the many pests that invade our yard and home. Wasps build nests under the eaves of our house, swinging chair and in the ground. Ants of all sizes invite their relatives to move into our house for the season, and mosquitoes are highly abundant no matter how many bats we try to attract to our bat boxes. This past summer, we had days upon days of endless rain. Soggy weather is an open invitation for ants to move in to a home, and puddles are perfect breeding grounds for mosquitoes. I was invited to test the
Mosquito 86TM Pest Eradication System
, a professional-grade mosquito elimination system that is EPA approved and safe around humans and pets. The system worked extremely well for us and that is why they our on our Top Picks list.
4.
Dinner Games
- Last Christmas, I purchased the
Gather 'Round
Dinner Game
and
Classic Style
from Families with Purpose. Their dinner games are quick, simple, and fun. To play, families just sit down to dinner, pick a card, and read it aloud. My boys, ages 5 and 9 get so excited to play these games, and look forward to family dinners. More importantly, they are more apt to finish their food because we have found a way to make it fun!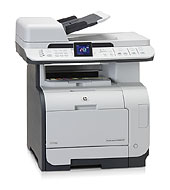 3.
HP Color LaserJet CM2320nf MFP
* - You can click the link I embedded to learn all about this printer and get a full list of specs. What really matters though is that this printer is the first and last printer you will ever need. It was the easiest printer my husband has ever had to set up (his words). The printer, which includes copying, faxing and scanning capabilities as well, is very intuitive. It asks you questions during the setup process of its different functions that makes it easy to understand and use. This is perfect for us work-at-home moms who may have limited space and need to have a reliable printer that can perform many functions.
2.
GoPicnic
* - This product is a mom's dream. GoPicnic creates the highest quality, best tasting ready-to-eat meals that are exceptionally convenient and require no refrigeration or special preparation – you can truly enjoy them anytime, anywhere! A GoPicnic meal is ready to eat right from the box, just grab a drink
and enjoy one of their delicious, nutritious meals. They come in many varieties, including full meals, kids meals, and quick snackboxes. This was perfect for baseball games, soccer games, trips to the beach or park, etc. when you may be in a hurry, have not gone grocery shopping in awhile, or need something that will last if you are sitting out in the sun all day. Not only did my kids love the taste and selection, but so did my husband and I. They also offer gluten-free, kosher, halal and many other health conscious choices.
1.
Citizen's Bank
- Last year, I was faced with the challenge of having to switch banks. I was very disappointed with the customer service I was receiving from my current bank at the time. I asked friends and vendors for recommendations, and the popular choice was Citizen's Bank. Among the many perks I received was a free personal checking account for setting up a business checking account (which was also free), $.10 back for each online transaction I conduct (
Green$ense
program), a credit card that pays me back every time I purchase gas, and much more. I was also very pleased with their customer service, and their genuine willingness to help me get my business setup with their bank.
That is why
Citizen's Bank IS my #1 Top Pick for 2009!What was your Top Pick for 2009?
*(The products listed above marked with an * were sent to me at no charge. That being said, I am under no obligation to write a good review or to write any review about these products, and what I'm writing here are my own opinions based on my personal use of the products.)